Villa Osmanthus
\ Vicenza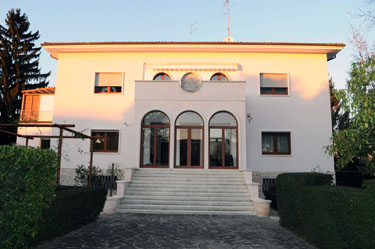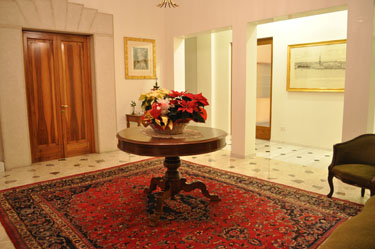 Rooms with bath,
Internet line, parking.
For your day of business, Relax
Tourism and a short walk from the center
Vicenza, City of Palladio.

We have always loved greenery, large spaces, simple but beautiful things; therefore we turned a spacious apartment into a villa b&b.

The name osmanthus has been chosen as this plant, set in the ground in the 50s by great-grandmother, emanates a fragrant perfume (osmanthus fragrans aurantiacus) in September.

All the rooms (double rooms) are spacious and have got very accurate bathrooms with a garden view.

Within minutes by car or bus you can reach the Teatro Nuovo, Vicenza city centre, the train station and the Fair (there are bars and restaurants in the area).

We look forward to your visit, we will be pleased to have you as our guests.